To our loyal clients and friends,

As we are all feeling the impact of the global Coronavirus pandemic, we wanted to let you know you can count on us to be there for you. We are closely monitoring developments in the ongoing crisis and taking appropriate measures to keep our team members, clients and neighbors safe.

For many organizations our hazardous and biohazardous waste management and disposal services are a critical part of business continuity. We are committed to do our part to make sure our clients can succeed in their efforts to develop a vaccine, diagnose illness or treat patients. While much of our office staff is working remotely and practicing social distancing, our field Enviroexperts are equipt with proper personal protective equipment (PPE) and trained with the latest CDC and OSHA recommendations and guidelines to safely continue operations. We will continue to service all customers that remain open. We are here to help you manage, decon and dispose any waste developed in the research, treatment, or diagnosis of the virus.

We want you and your families to stay safe and healthy. As a community, we will make it through these turbulent times.

Best Regards,
Shobhana Sharma
Chief Executive Officer

Angela Sharma
Vice President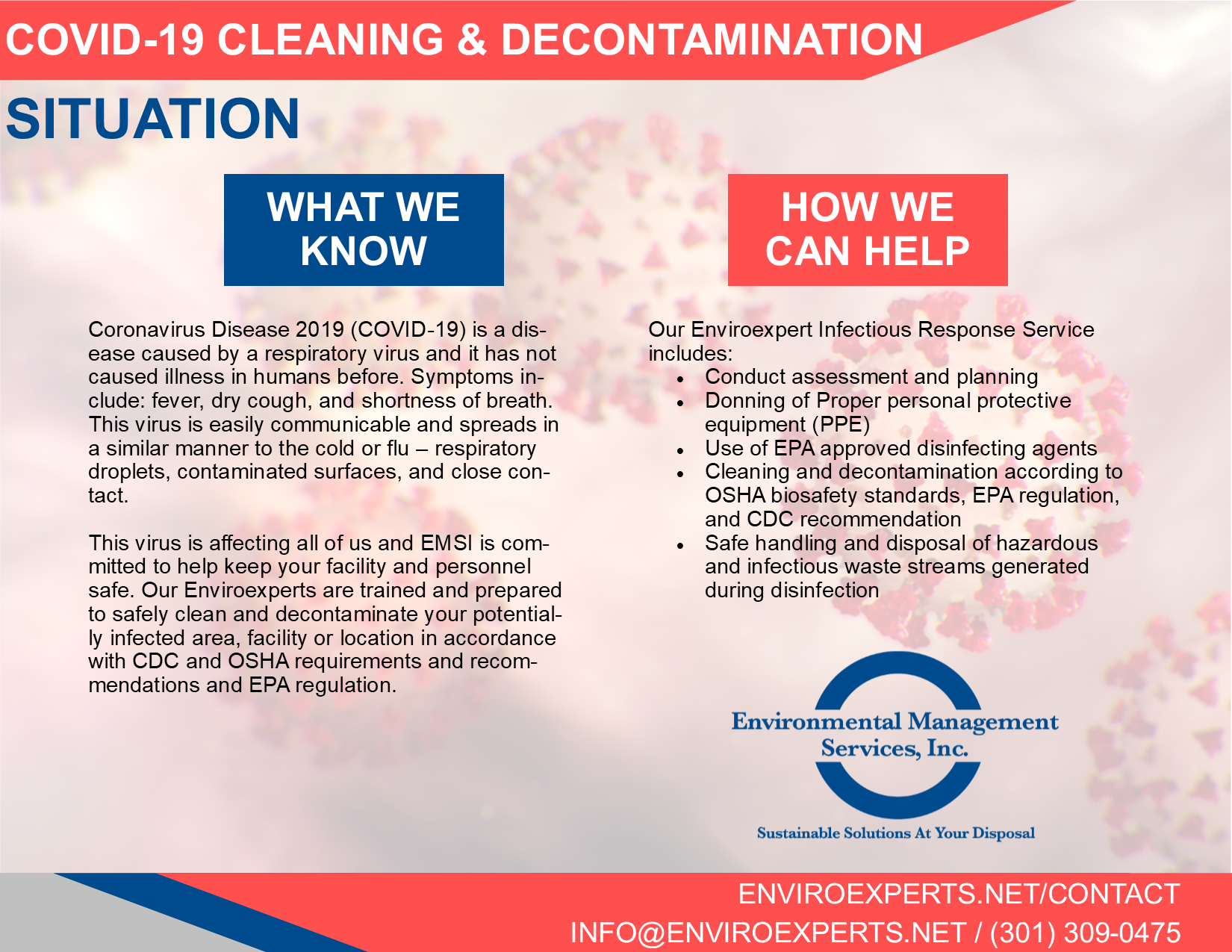 Our Enviroexperts are prepared to clean and decontaminate potentially infected areas or surfaces at your facility.
We have published an additional set of packaging guidelines for COVID-19 related biohazardous waste in accordance to CDC guidance and OSHA regulatory requirements.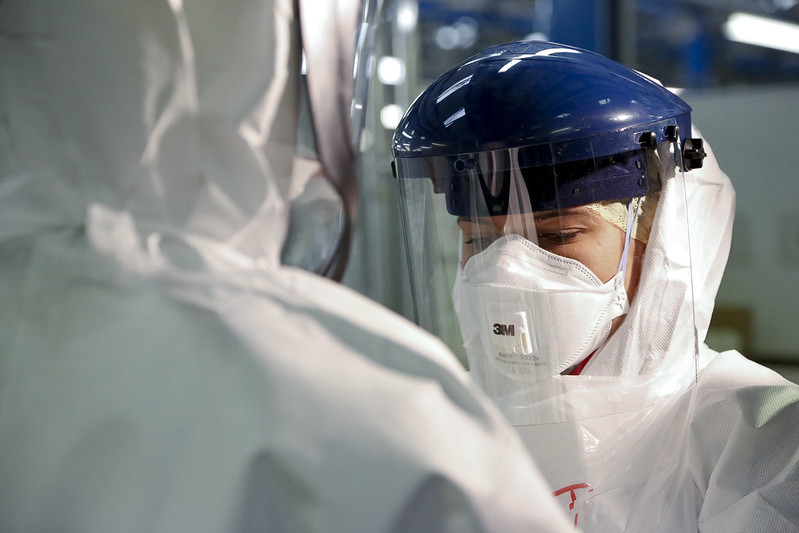 We have temporarily elevated safety protocols for hospital and pharmacy waste collections to minimize the risk of contact with potentially infected patients or surfaces.
Government Agency COVID-19 Resources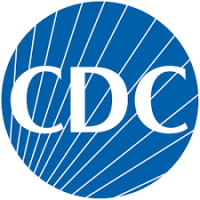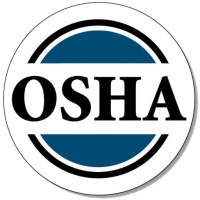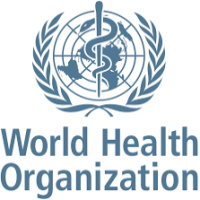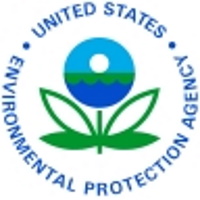 Mid-Atlantic State COVID-19 Resources

New York
New Jersey
Pennsylvania
Delaware
Maryland
Washington, D.C.
Virginia
West Virginia