---
Our History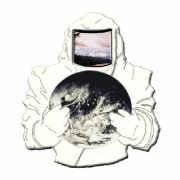 Environmental Management Services, Inc. (EMSI) is a fully bonded and insured woman-owned minority business, offering environmental solutions to the entire gamut of hazardous waste generating facilities in the Mid-Atlantic Region. EMSI was founded because of a need for a cost-effective, balanced approach to environmental challenges and regulatory requirements. Our staff of highly skilled industrial hygienists, environmental chemists, hazardous materials technicians, bio-hazardous materials technicians, and supportive technical associates are all trained and certified to provide the highest level of expertise for the solutions we offer, making EMSI an industry leader. We value you, our Clients, and it shows! More than 95% of our work is for repeat clients because we deliver environmentally friendly solutions to the challenges they bring us in an efficient, cost-effective manner. Solutions we stand behind Solutions that bring industry and regulators together Solutions that hold the bottom line EMSI is proud to offer environmentally friendly solutions from highly trained personnel with regulatory expertise, combined with experienced management in order to give you the security of knowing your waste is being handled legally and safely. We offer professional, friendly, reliable, and intimate service.
---
Our Mission
Our Mission is to provide cost effective and balanced environmental solutions and to build a company that the world respects.
---
Our Vision
Our vision is to be the undisputed leading provider of waste management and environmental services.
---
Our Core Values
EMSI = Excellence + Mutual Respect + Stewardship + Integrity
Excellence We strive for excellence in customer service, motivation and continuous improvement in all that we do, to increase satisfaction and employee happiness. Learning, growing, and applying our knowledge to innovation increases our capacity and reputation for being the best in the industry. We envision a world where our customers are showered with technical expertise to provide innovative solutions that improve the quality of the environment and satisfy their bottom line.
Mutual Respect Part of what embodies mutual respect is communication, inclusion, and teamwork. We embrace and recognize traits that make us and our clients unique to foster an atmosphere that promotes and celebrates individual and collective achievement. We will provide customer service with our focus on clear and open lines of communication to achieve the best results.
Stewardship We are stewards responsible for taking care of our clients and the environment. We hold a high standard of service using the highest level of competency to properly handle our clients hazardous waste which, in turn, will keep them in compliance with regulations, and will keep the environment safe. We continuously strive to be mindful of the environmental effect of the work we do and for environmental sustainability, protecting the environment one client at a time.
Integrity Integrity and ethics are the internal system of principles that drive us to do what is right and the external action that is driven by it. The relationship between these two words is dynamic where they strengthen and reinforce each other. We instill these values to gain the trust and build an unrivaled partnership with our clients.
---
Our Leadership
Our leaders are among the most respected in the industry and exemplify the qualities that inspire us to deliver the most excellent customer service. Take a moment to get to know our leadership.
---
Shobhana Sharma
President & CEO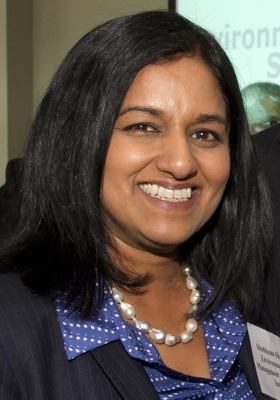 Ms. Sharma, founder of EMSI, has decades of professional experience in toxic and chemical waste disposal, environmental remediation, and medical waste disposal, working with major government and industry clients.

She provides technical oversight in the development and implementation of worker safety and health programs and training, is responsible for all in-house training of field personnel and OSHA compliance, and conducts site and facility analysis of TSDFs on an ongoing basis to ensure compliance with Federal, State, and Local authorities.

Ms. Sharma has countless certifications and specialized training as well as extensive, real world, project experience. She is a member of: the American Society of Safety Engineers (ASSE), Chesapeake Area Biological Safety Association, Maryland Environmental Business Alliance, Suburban Maryland High Technology Council, National Capital Chapter of The Institute of Hazardous Materials Managers (IHMM), and Montgomery County LEPC. She was also Chair of Montgomery County Water Quality Advisory Group, appointed to Lieutenant Governor's BWI Industry Council, and Board Member of F.A.C.E.S. Program, Carl M. Freedman Foundation.

Her experience, training, and affiliations give you, our clients, the confidence they need to know that your projects will be handled with the utmost care and professionalism.
---
Angela Sharma
Vice President
With more than 25 years experience with EMSI, Ms. Sharma is a veteran at the head of our sales force. She has opened up new markets to boost company revenues, and has an excellent grasp of the industry trends, which have become the basis for strategic planning and forecasting. She is comfortable with meeting the key players of the industry.

Ms. Sharma takes part in related conferences and symposiums that extend the reach of the business to explore partnerships that improve profitability and presents strategies for expansion and study of the company's competitors.

EMSI's client base, has come to rely on her experience and knowledge of hazardous waste management and EPA, DOT, and OSHA regulations. Her persistence and availability to her customers has encouraged them to stay with us. She also assists field chemists with site work and paperwork and is a member of the Emergency Response Team.

Ms. Sharma has specialized training and extensive project experience. She is a member of the National Capital Chapter of The Institute of Hazardous Materials Managers (IHMM) and the Chesapeake Area Biological Association (CHABSA).
---
Ken Chaplin
Director, Operations & Emergency Response
Kenneth Chaplin manages the Emergency Response Division which includes supervising team members, coordinating site activities and providing technical knowledge on PPE and equipment for emergency situations. In addition, Mr. Chaplin is in charge of daily field operations involving chemical handling, sampling, analysis, packaging, transportation, disposal and remediation efforts. Mr. Chaplin has supervised a wide range of projects from one (1) day turnkey jobs to six (6) months remediation projects. His main projects were Ft. Meade-Demolition, AML Move, Life Technologies-Lab Packing, Washington Navy Yard, Gannett-Filtration Tank Cleanout and Arlington County's Household Hazardous Waste. Mr. Chaplin is certified in Forty (40) hour OSHA Hazardous Materials Site Worker (OSHA 29CFR 1910.120), Eight (8) hour Hazardous Materials Site Worker Supervisor (CFR 1910.120(e)(4), Sixteen (16) hour Incident Commander and Emergency Medical Training. Forty (40) hour Highway Emergency Response Specialist. In addition, he holds more than twenty (20) job related training certificates.